Data entry is the process of entering or updating information into a computer system or database using a variety of methods such as typing, scanning, voice recognition, or optical character recognition (OCR). It involves inputting various types of data such as text, numbers, or symbols into a system for storage, processing, and analysis.
Data entry is essential for maintaining accurate records and efficient operations in various industries such as healthcare, finance, retail, and manufacturing. Some examples of data entry tasks include entering customer information into a CRM system, updating inventory records in an ERP system, and entering patient information into an electronic medical record (EMR) system.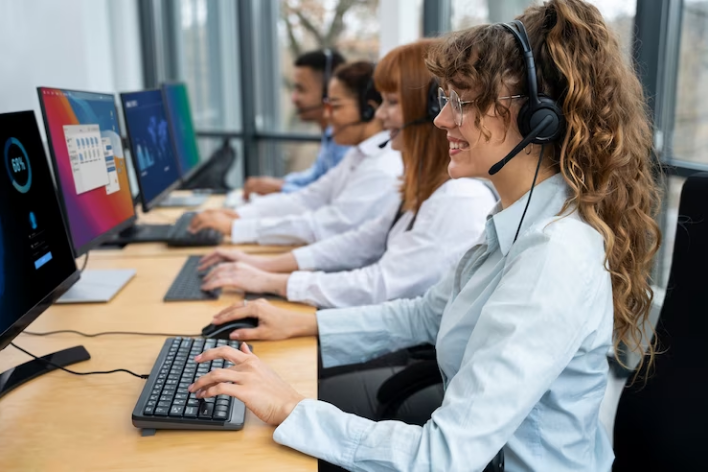 To ensure accuracy and completeness, data entry operators may need to follow specific guidelines and rules when entering data, such as double-checking entries for errors and verifying data against source documents. They may also need to work with software tools to assist with data entry tasks, such as data validation tools to ensure the accuracy of data input.
Why is it important to learn data entry?
Data entry involves transcribing data from one form or database into another. It's used within companies to ensure that data is properly stored and recorded. By learning data entry, you can contribute to the process of making information available to others within the company. 
For example, if you transfer sales data into a form for the marketing team, that team can benefit from those pieces of data. Here are some additional reasons it's important to learn data entry:
Improve your hiring potential
Learning data entry has the potential to increase your hiring potential. As you apply for jobs in this field, employers may look for professionals who have undergone the process of learning the skills involved in data entry. You can put your experience and education regarding data entry on your resume to stand out among other applicants.
If you're interested in pursuing a career in data entry, it's beneficial to learn how to do the work effectively. Consider following these steps to learn data entry:
Work ethic:
Data entry jobs often require employees to work quickly and reach quotas, which requires a strong work ethic.
Data processing: 
Data entry professionals may conduct data processing as a part of their work, which entails organizing, structuring, and retrieving data as needed.
Computer skills: 
Regardless of the type of data entry job you want, learning basic computer skills can equip you for many types of work in this field.
Data analysis: 
You may find that some companies ask you to analyze the data that you enter into various systems, so it's important to develop this skill.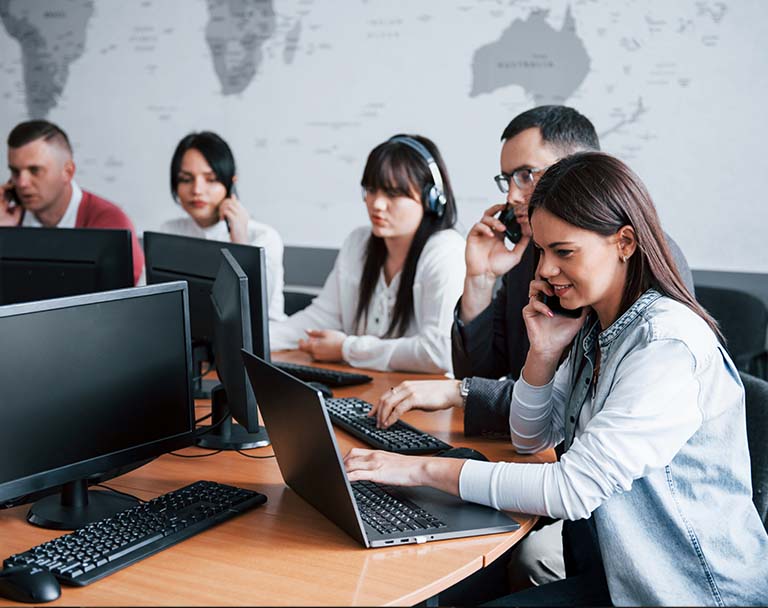 As you prepare to learn data entry, you can take other courses, such as typing classes. A large facet of data entry requires employees to type quickly and efficiently. 
Taking a course can lead to confidence in using a keyboard and an increase in both speed and skill. Consider taking these types of courses as early as high school to prepare for your career.
3. Earn your high school diploma
Many data entry jobs require employees to have a high school diploma or an equivalent qualification. Earning your diploma can prepare you for work by teaching you foundational math, grammar, and communication skills. 
A high school diploma can equip you to begin working right after you graduate. It's important to earn this educational qualification to show employers that you have certain skills, knowledge, and abilities.
4. Take college courses
If you enjoy education, consider advancing your knowledge by taking college courses. Many courses offered at community colleges, technical schools, and vocational colleges can teach you more about data entry. 
You might develop a wider range of skills, such as inputting information properly, using a specialized keyboard, and familiarizing yourself with various data entry applications and software programs. By exposing you to many different practical skills, college courses can prepare you for a data entry career.
Another option for higher education is to earn an associate degree. You might choose to study business, economics, or a related field. Associate degrees typically take two years to complete, and the college or institution charges a fee for your tuition.
However, earning this degree can equip you for upper-level clerical duties. You can add your degree or college courses to your resume to show employers that you have certain skills and abilities that prepare you for data entry work.
5. Earn certification
Another way to learn data entry is by earning a certification. A data entry certification course may include a variety of classes such as keyboarding, information processing or data analysis. You can learn a wide range of valuable information about data entry while also practicing your skills in an educational setting. 
Certification courses also provide opportunities to meet others to expand your professional network or learn about available job opportunities.
Some certification courses take place online. It's also common for these courses to charge a participation fee. However, by the end of the course, you can receive a certificate that states your qualifications and data entry abilities. Adding this to your resume can increase your chances of finding a job within the field.
6. Learn on the job
You might learn data entry from workplace experience. Since many data entry jobs only require a high school diploma, you might begin working in this field without prior knowledge. Learning on the job provides you with the opportunity to ask questions, receive helpful feedback and specialize your skills for a particular company. As you gain more experience, it's likely that your data entry skills and abilities improve.
Tips for learning data entry
Here are a few other tips to consider when learning data entry: